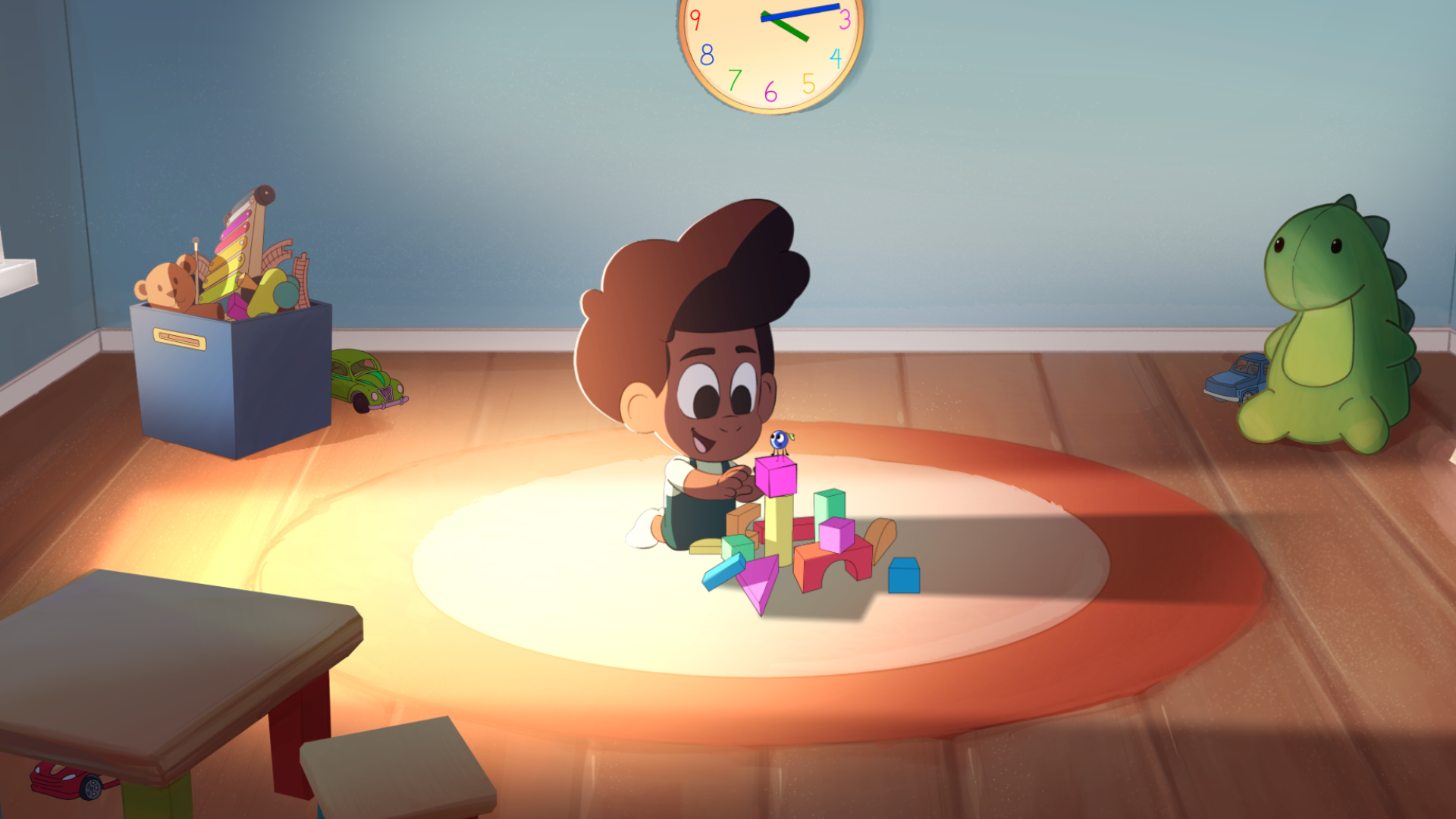 Each year, the PAFF CHILDREN'S FEST proves to be great fun for the entire family! Over 500 children, ages 4-12, and their parents enjoy FREE film screenings, storytelling, and interactive activities, all reflecting and rooted in the beauty and artistry of the culture of Africa and its diaspora.
Visit the PAFF Box Office at the Cinemark Baldwin Hills & XD for day-of in-person tickets.
Sponsored By:
Blueberry

A practical, determined boy has a change of heart when his favorite food comes to life.

D.A.D.

A workaholic father comes home to discover his twin daughters have built a digital android doppelganger that they lovingly call D.A.D.

AWARDS:

Best Sci-Fi Short – Indie Film Fest – October 2022

Tab Time (S2 Ep7)

Have you ever wanted to be a leader? Well it's not as simple as just ordering people around, as Ms. Tab finds out – you have to use encouragement and patience. Alongside Lenny the Lightning Bug, Ms. Tab visits a farm to see who the real leaders are. Then she's hanging out with Pirate Cap'n Leigh Dership where they use leadership skills to use a treasure map to find his hat. In Craft Time, Ms. Tab's making Lead and Follow Drums and in Snack Time, Burnie is asked to lead – and he decides to make Bug Bites!

Tab Time (S2 Ep10)

In today's adventure, Ms. Tab is showing us how important it is to love who we are – so she's looking at all the things we could love about ourselves! She's letting Lenny the Lightning Bug know how special he is after he helps out at the Amazing Animal Show. Then she's talking to Detective Seeme Seeyou to solve the case of the Hidden Amazing Person. Plus, Ms. Tab and her friends are making Pride Lions in Craft Time, and in the kitchen, she's conjuring up some Love Yourself Melon Sticks! Now who wouldn't love that?