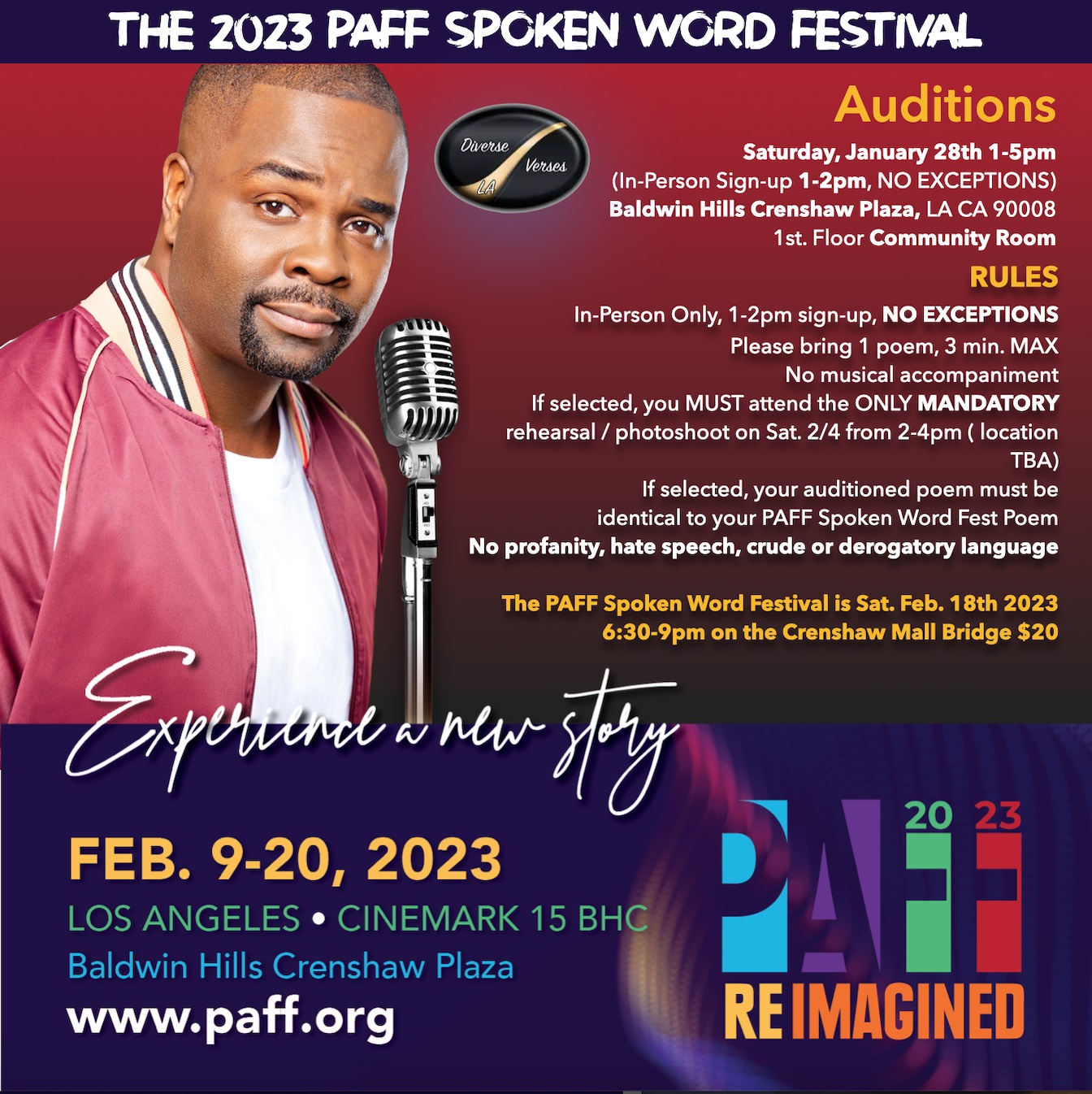 Be a part of PAFF's annual live-curated lineup of some of the best hip-hop and spoken word artists in the L.A. area.
Auditions FAQs
Auditions are in-person only
Sign-ups are from 1-2 p.m. (no exceptions)
Bring one (1) poem
Three (3) minutes max
No musical accompaniment
If selected, you must attend a mandatory rehearsal and photoshoot on Sat. 2/4 from 2-4 p.m. ( location TBA)
If selected, your auditioned poem must be identical to your PAFF performance
No profanity, hate speech, crude or derogatory language
Audition Location:
Baldwin Hills Crenshaw Plaza
3650 MLK Jr. Blvd.
Los Angeles, C A 90008
1st. Floor Community Room
The PAFF SpokenwordFest will take place Saturday, Feb. 18, 2023, from 6:30 p.m. to 9 p.m. on the BHCP Bridge (near Macy's).