Talia's Journey (Le Voyage de Talia)
Talia, a 19-year-old Afro-Belgian woman with Senegalese roots, visits Senegal, her ancestral country for the first time. She starts off in Dakar, in the luxurious villa of her cousin's family, hoping to meet her grandmother. But her grandmother is nowhere to be found and the villa quickly becomes a "golden prison" until she meets Malika, a mysterious bird street seller.
AWARDS:
Best Young Actress – Accra Black Star IFF,
Best Director – Dubai Meta FF,
Best Sound Design – New York City Urbanworld FF,
Silver Bantu of the Best Feature – Luanda PAFF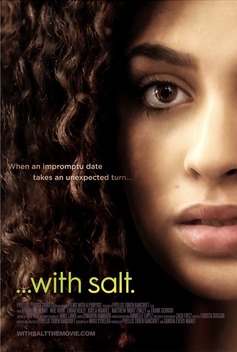 …with salt.
On an impromptu date, an insecure woman mistakes male sexual desire as evidence of her self-worth to the extent that she doesn't seem to recognize that she has been assaulted.
AWARDS:
Best Actress in a Short film, Dominique Denny (November 2022) – Culver City Film Festival
2nd Place – Best Short Film Script – Urban Media Makers Film Festival (Phyllis Toben Bancroft & Nikki Syreeta)
3rd Place Winner- Best Woman Directed Short Film – Urban Media Makers Film Festival (Phyllis Toben Bancroft, Women-Only Directors)