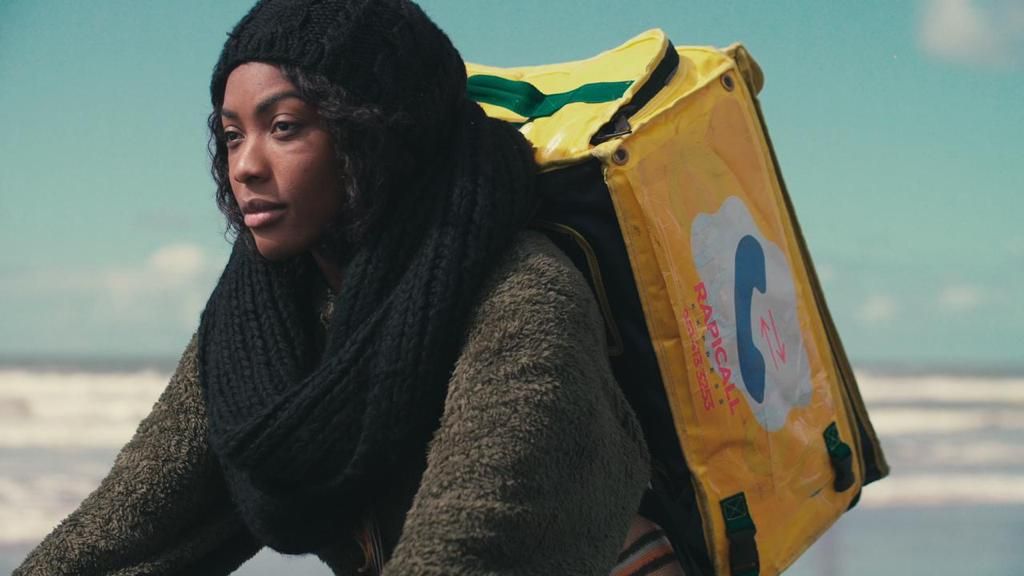 The Exile of the Sea (El Exilio del Mar) w/ Stolen Fish

According to United Nations estimates, the number of international migrants worldwide has increased over the last twenty years, reaching 281 million in 2020. Johana is one of those international migrants. Based on a true story, Johana has been forced to move from Columbia, her homeland, because of a violent attack. Fearing for her life, she has left everyone and everything she knows and loves and is now living in Argentina where she has neither family nor friends. The life she planned for herself is now gone. As a new migrant applying for work and residence documents, she now spends her days and nights working as a bicycle delivery person barely making enough to pay her rent and send money home to her family. This is a story that seeks to create empathy for those who have the courage to change everything to seek a chance to survive.

Stolen Fish

In Gambia, fish is being powdered by Chinese corporations and exported to Europe and China to feed animals in industrial farming. As a result, Gambians are being deprived of their primary source of protein and overfishing is depleting marine ecosystems.

AWARDS:

Best Polish Film – Best Short Documentary – Green Film Festival – Cracow – 2021
SENIOR CONNECTIONS is the most happening experience of the entire Pan African Film & Arts Festival! Packed with retired and active seniors (ages 62+), this program offers FREE afternoon screenings of select Festival films, and a chance to socialize, meet other seniors and get valuable information on programs and opportunities that make the golden years even more awesome!
To attend this FREE Senior Connections screening, please visit the PAFF Box Office at the Cinemark Baldwin Hills & XD for in-person tickets.
Space available on a first come, first served basis.