all artists have a seat the table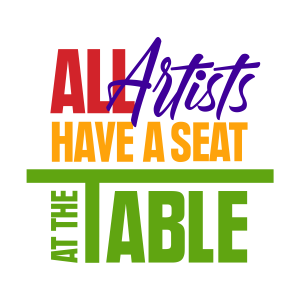 In celebration of Black History Month, PAFF and IKEA have collaborated for the second year to create the All Artists Have a Seat at the Table exhibition. 
The full exhibition will be on display for the public Feb. 10-20 during the PAFF ArtFest at the Baldwin Hills Crenshaw Plaza.

In partnership with IKEA, world-renown Black artists from PAFF created fine art with IKEA furniture as a part of the All Artists Have a Seat at the Table exhibition. The goal was to establish, preserve and present "imaginative stories" –– and to keep the expressions of Black art vibrant and alive. The artists were asked to create a visual representation of the rich history and culture that has shaped the Pan African Film & Arts Festival for the last 30 years using IKEA's IVAR chairs and their INGO table.
In-store displays of the IVAR chairs transformed by the artists involved in the All Artists Have a Seat at the Table exhibition will take place at each Southern California IKEA store. Those stores include Carson, Arcadia, West Covina, Burbank, Long Beach, and Costa Mesa through Feb. 8.
The All Artists Have a Seat at the Table exhibition is curated by acclaimed Ghanaian contemporary artist PAFF ArtFest director Allohn
The PAFF ArtFEST is sponsored in part by grants from The Los Angeles County Arts Commission and the Los Angeles Department of Cultural Affairs.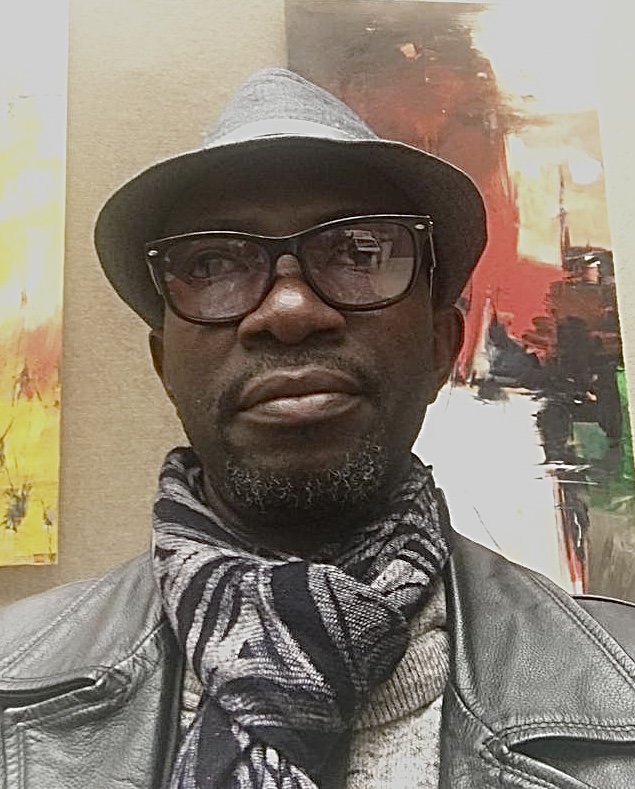 Porter Ajayi Olanrewaju (Nigeria)
Porter Ajayi started his career at an early age, from elementary through secondary school. After secondary school, he began dreaming of becoming a professional artist.
He holds a National Diploma in General Arts from Lagos State Polytechnic and graduated in 1992. After obtaining his diploma, he gained admission to the prestigious art school at Yaba College of Technology in Lagos, Nigeria, where he earned a Higher National Diploma in Painting in 1997.
Porter has also completed many commissioned works for both individual and corporate clients. 
Lastly, he is a full time studio artist.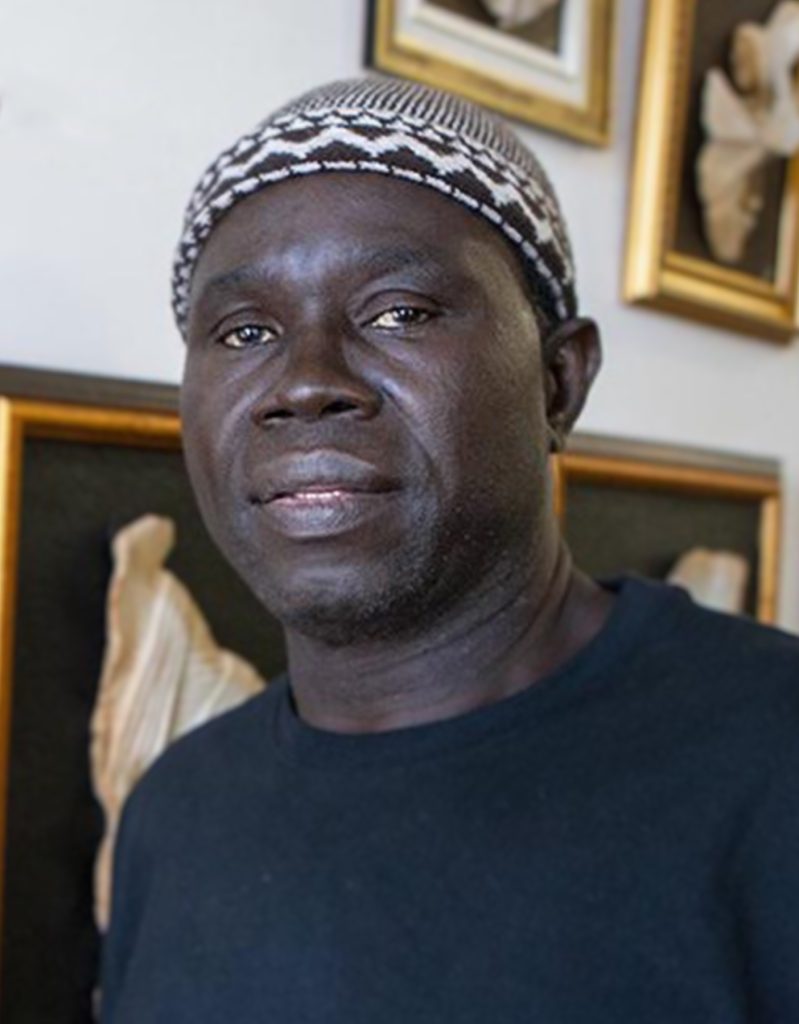 Aziz Diagne (Senegal)
Aziz Diagne is a multi-media artist from Senegal, West Africa. He grew up in the city of Thies, amid the traditional art forms of his homeland. These art forms include rock carving, ceramic and wood sculpture, murals, tapestry, and Thiesoise (reverse painting on glass). Aziz, a self-taught painter, through his unique and dynamic talents, quickly established himself as one of the premiere contemporary glass painters. Before coming to the United States, Aziz studied in Dakar and Thies, Senegal. He then pursued art for several years in neighboring countries, Mauritania and Morocco. Aziz traveled extensively throughout Africa, Europe, and South America, absorbing the art and cultures of diverse environments. These experiences have greatly enhanced the artist's seemingly limitless repertoire and creative energy. 
PeQue Brown (America)
Born and raised in Gary, Indiana, fine artist PeQue developed his eye and honed skills as an artist in the armed forces, as a community leader, and as a youth mentor. He has been the subject of and a featured artist for television shows, films, and commercials for more than 35 years. PeQue's body of work includes mural commissions for Vice President Kamala Harris, Hall of Famers Landon Donovan, Cobi Jones, and for the City of Los Angeles (a mural tribute to the late Kobe Bryant). He founded LIQUID Arts Studios in both Los Angeles, CA, and Metropolitan Atlanta, GA; an all-arts collective aimed at providing guidance to disenchanted youth and young adults through the arts. PeQue is currently working with cities across the US to revitalize communities and schools with large custom murals engaging community support and youth input.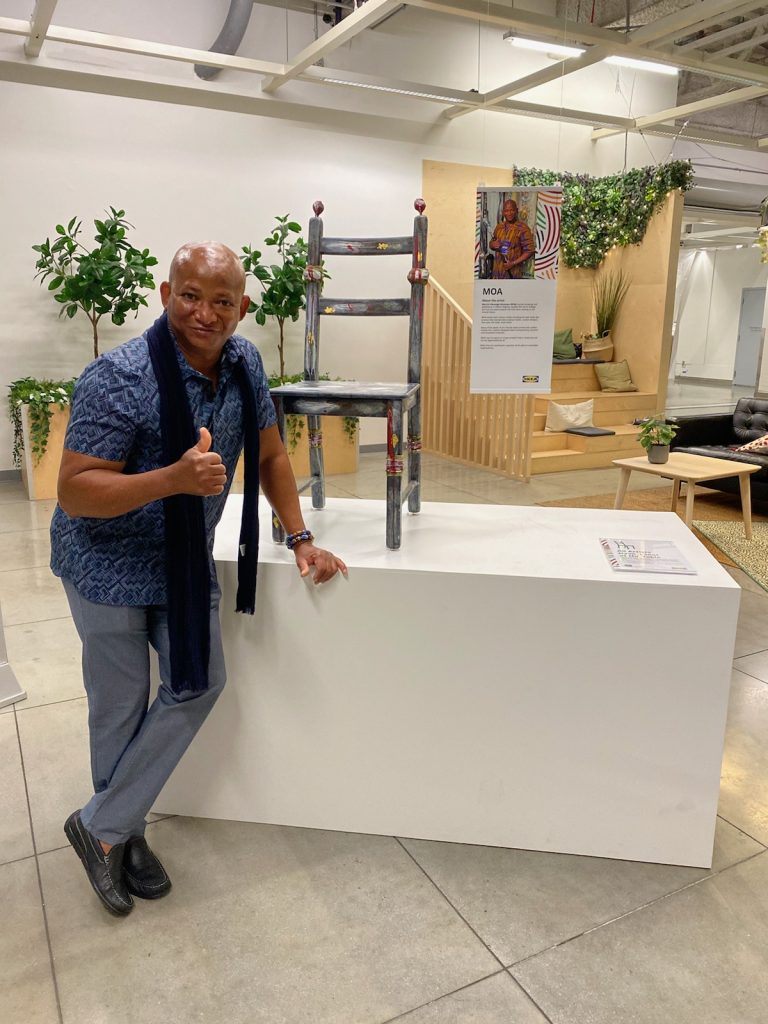 Marvin Obasogie Aimiuwu (Nigeria)
MOA started drawing and painting as a child in Nigeria, studied fine art in college, and has pursued artwork full-time since coming to the United States.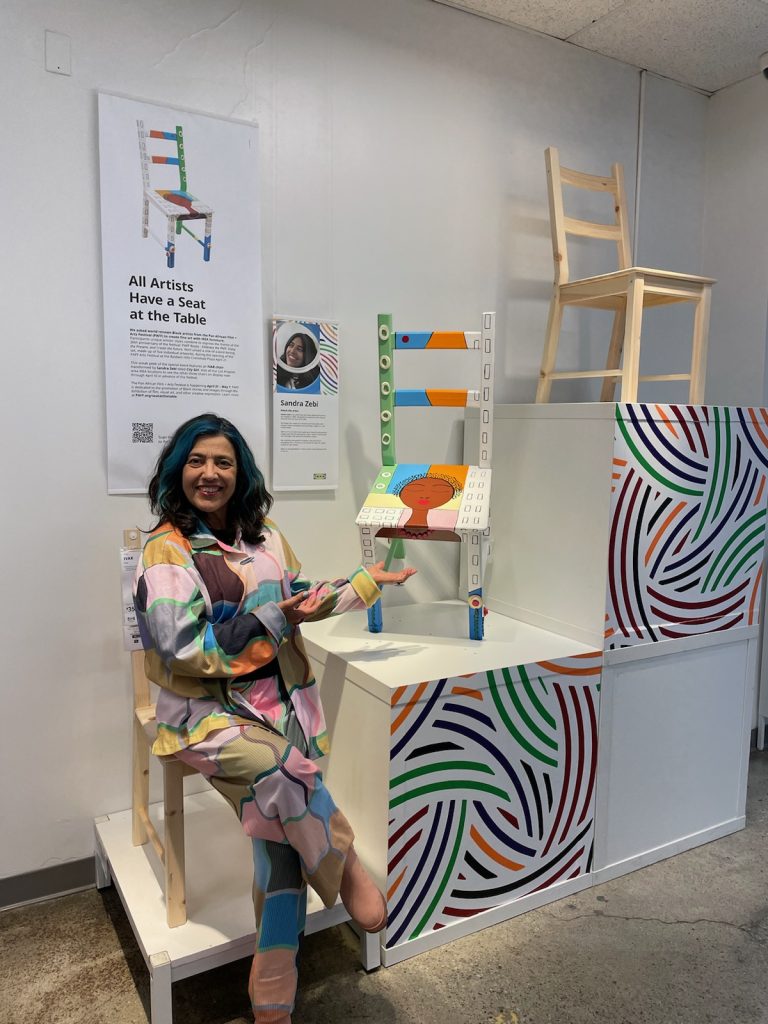 Sandra Zebi (Brazil)
Sandra Zebi is an artist from Sao Paulo, Brazil, that came to Los Angeles in 1986. She was very intrigued and inspired by the cultural diversity that the city had to offer. Starting in 1991, she began a career as a ceramist, and her work was popularly known as Zebi Designs, which launched a bold new journey marked by perseverance and idealism. She now works with various medias including acrylic paintings, digital art, and mixed media. Zebi's art has it own style with distinct and vibrant colors. Her work is also made up of cheerful and graceful images, used to convey positive messages and spread her Brazilian culture. Her creativity is characterized by her unique style and has gained recognition and admiration throughout the community and abroad through her public sculptures and murals. She is a strong believer in "less is more" and expresses that in her art.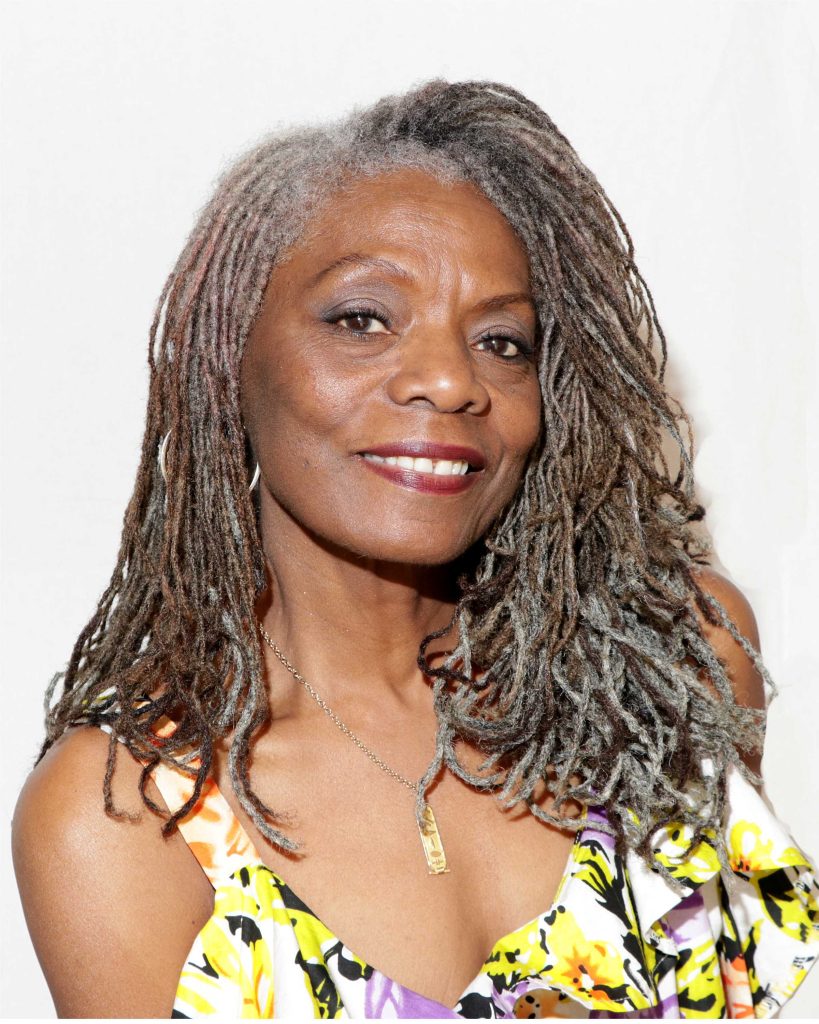 Yendi Serwaa (America)
A native of Vicksburg, MS, Yendi began her creative endeavors as a child experimenting with bold and contrasting colors in a prolific series of abstract drawings. Today that colorful spirit transcends time and enters your life in a variety of mediums, including sea shells, driftwood, seed pods, palmwood, tree bark, leaves, and of course, chairs!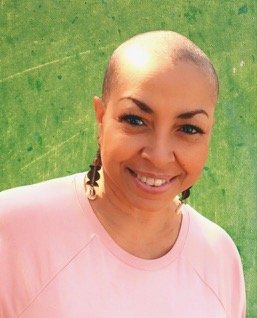 Sylvia "Gbaby" Cohen (America)
Artist, Sylvia "Gbaby" Cohen, founder of Gbaby Art Inc, purposes her creations as an apparatus to inspire, encourage, and motivate all who encounter each and every one-of-a-kind piece. Sylvia's GbabyTM brand officially took root in the early 2000s when Sylvia's teenage daughter, Giovonnie, who was an actress on Nickelodeon's All That, was looking for a handbag to wear to an awards ceremony. Sylvia's creative spirit took hold and she painted a beautiful woman of color on a handbag. Little did she know it would be the first step into building the brand known today as Gbaby.
Now living in Conyers, Georgia, Sylvia plans to continue to spread the GbabyTM influence. She is continuing to paint original paintings and mixed media masks. With two licensing deals, her artwork is produced on an array of products including: blankets, pillows, shower curtains, socks and woven tote bags. Sylvia has just released her ninth inspirational calendar with Shades of Color and is currently working on her tenth anniversary edition entitled "Happy, Healthy and Holistic." She has also expanded the reach of the Gbaby brand to include a publishing company, "My Heart on the Line." The company has launched the first book, "The Art of Business; The Business of Art" workbook, and Gbaby's first adult coloring book "Goddess of Nature." Sylvia's books, art, and products are available at gbabyart.com. Sylvia and her husband Jeff just opened 1010 Artisan Collective in Old Town Conyers, Georgia.