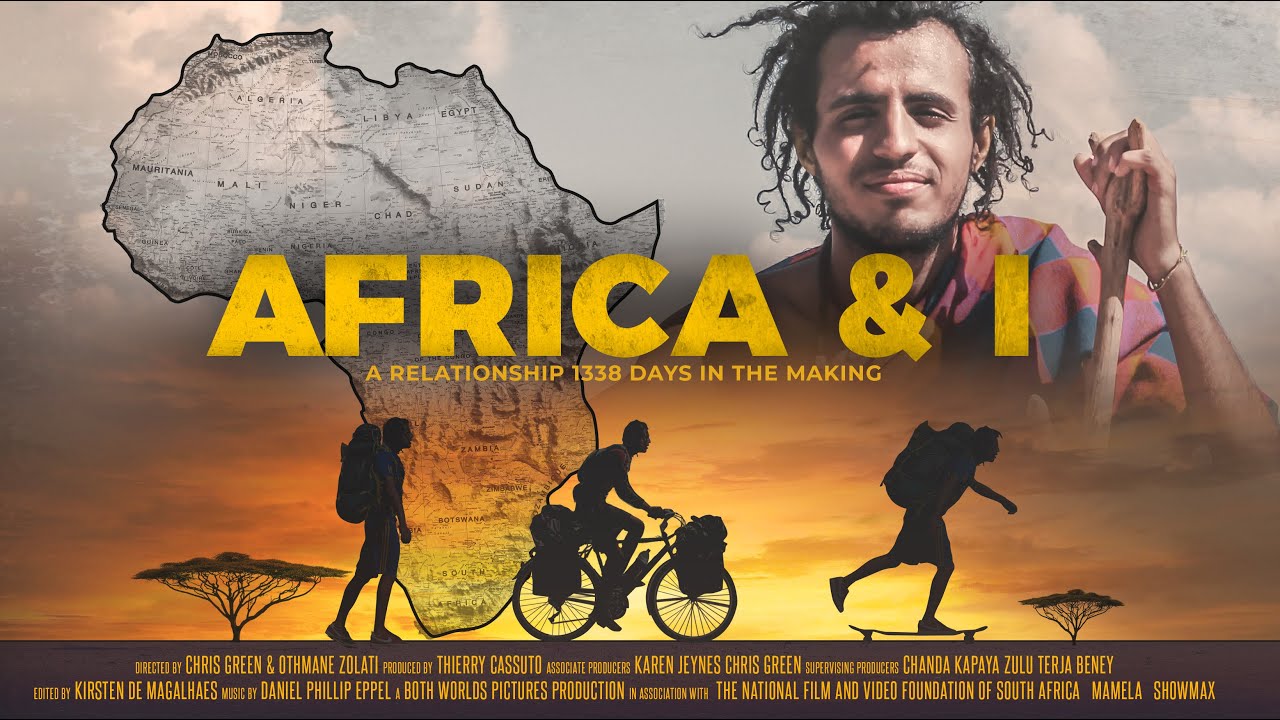 During the 2022 Pan African Film & Arts Festival, PAFF is proud to invite the first 1000 IKEA members that click here and use the CODE: IKEAFAMILY, to a free virtual screening of "Africa & I". This screening is only available on April 21 and 22, 2022.
Africa & I
When 20-year old Othmane Zolati left his home in El Jadida, Morocco, he had never been anywhere. But he had always dreamed of reaching the southernmost tip of Africa. Having finished his education in engineering, he figured now was his time to turn his dream into a reality. Setting out on a once-in-a-lifetime adventure, Othmane traveled by bicycle, motor bike, mini-bus, foot and skateboard. He hitched rides on trucks and faced deserts, armed conflicts, malaria, breakdowns, arrests and hunger. After 24 countries and 1398 days later, he returns home, a changed man having experienced an Africa that's not usually seen — an Africa full of ordinary people, connecting through music, food and football (soccer), a thoroughly positive, charming and engaging world.
Documentary
Country: Morocco/South Africa
Year: 2021
Running time: 90min
Dir: Co-Directors: Othmane Zolati, Chris Green
Disclaimer:  No purchase necessary. Africa & I is an unrated film. It is suitable for all ages. Viewers should be aware there are scenes that include cultural-based nudity. Please be assured that it is not sexually suggestive content, and we encourage IKEA Family Members of all ages and backgrounds to engage with this beautiful opportunity. Virtual tickets will be claimed on a first come, first served basis by US IKEA Family members only. This screening is only available for viewing April 21 and April 22, 2022. Offer subject to Terms & Conditions.