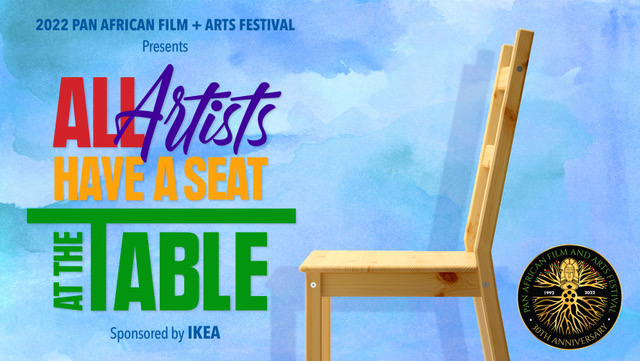 One can find the history of the world written in the tree rings of wooden furniture. The shape can be crafted differently, but the stories are ingrained and forever provide the texture that defines us and reflects our everyday lives.
Los Angeles area IKEA stores gave five world-renowned Black PAFF artists an INGO table and four IVAR chairs to transform into fine art. Each created a unique piece of art in their own style around the theme of PAFF Roots – Embrace the PAFF, Enjoy the Present, and Create the Future.
We selected a dining set because it is a universally natural place for gathering. We chose this particular table and chairs because it is sustainable solid wood (in keeping with the roots theme) and these pieces are often shown as easily customizable; the perfect blank canvas for this project.