Spokenword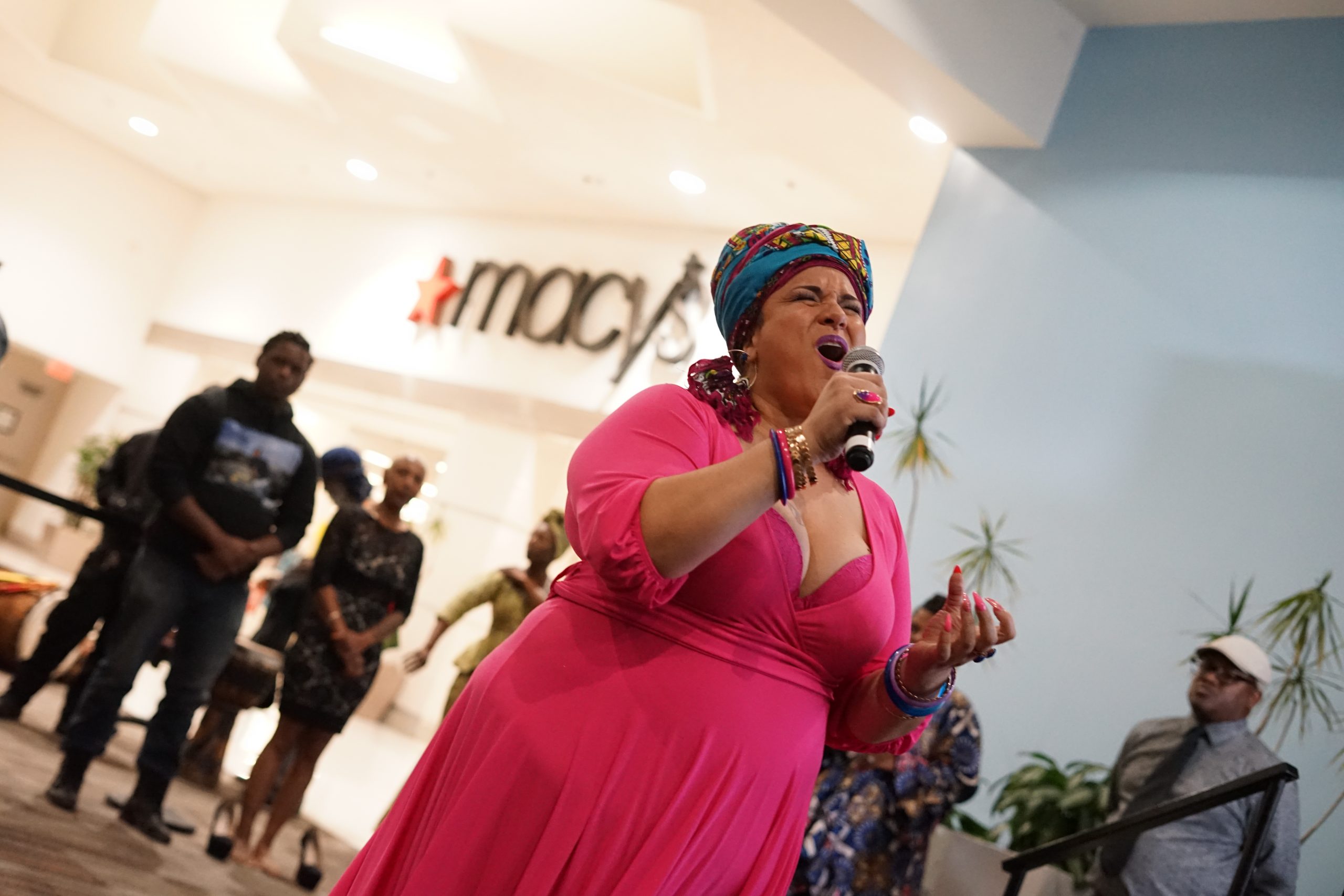 Join us for the 29th Annual Pan African Film Festival Spoken Word Fest
Featured poets - Shihan and Bridgette Bianca
Special Guests - V. Kali, Sundiata, Quan The Poet, Queen Socks and Food4Thought
Open Mic poets - Judah 1, Hustle Diva, Trust, Ravina and Soul Stuf
Performances by Paul Mabon, LaLa DeVille, Kooki, Philosophy and Tommy Domino
Drummers/Vocalist - Daunte "KINGTAE" Fyall, Tanee, Pape Diouf and Fode of the DAANSEKOU Arts Collective, Bassist - Curtis Robertson Jr., and Vocalists - Elena Love
Produced by PAFF and Diverse Verses LA
Directed by Paul Mabon and Renee Chatman
Cinematography by Jorden Mosley
Music by Dj S.O.U.L.
Produced and Hosted by Paul Mabon!
This year we have phenomenal features, hilarious skits, interviews,
historical perspective and the fashion of some of LA's most talented poets!
Featured poets are young, black and tenured professor Bridgette Bianca from South Central Los Angeles and from 'Da Poetry Lounge,' 7x HBO Def Poet, the one and only Shihan!
Joining them will be open mic poets Ravina, Hustle Diva, Trust, Soul Stuf and Poet Laureate of Pomona, California, Judah 1!
Special guests are, from 'The World Stage' in Leimert Park, the legendary V. Kali, Sundiata, Quan The Poet, vocalist and poet Elena Love, the incomparable bassist Curtis Robertson Jr., and from 'The Still Waters Network,' Queen Socks and Food4Thought!
Enjoy West African drumming and vocal performances by Daunte "KINGTAE" Fyall, Tanee, Pape Diouf and Fode of the 'DAANSEKOU Arts Collective!'
Also performing are Los Angeles poets Paul Mabon, LaLa DeVille, Kooki, Philosophy and Tommy Domino!
This show was produced by 'PAFF' and 'Diverse Verses LA.'