Saturday, February 18, 2023 @ 6:30 P.M.
$20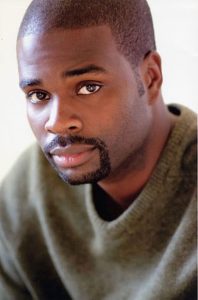 Hosted by Paul Mabon
(Yes, from the Progressive Commercials with Flo!)
In Collaboration with Diverse Verses LA.
Each year, PAFF presents one of the city's most popular and highly anticipated poetry slams.  Hosted by Diverse Verses L.A., the PAFF Spokenword Fest features some of America's hottest wordsmiths, poets, hip-hop, spoken word, and slam poetry.
This year we're honoring poets Matthew Cuban Hernandez and Alyesha Wise-Hernandez for their many contributions to the poetry community.
Hosted by: Paul Mabon, and Kooki
Co-Hosted by: Quan The Poet and Philosophy 
Music by: DJ S.O.U.L.-O
Featured Poets
Yawo Watts,
Janet C. Mitchell
Yazmine Monet Watkins
Special Guest Poets
AK Toney
Artus Mansoir
Aiyana Sha'niel
Carlton The Messenger
Cost: $20
Location
Baldwin Hills Crenshaw Plaza
Bridge (Upstairs next to Macy's)
3650 W Martin Luther King Jr Blvd, Los Angeles, CA 90008
Get directions · More events at venue