PAFF Celebrates Earth Day with a Discussion on Fracking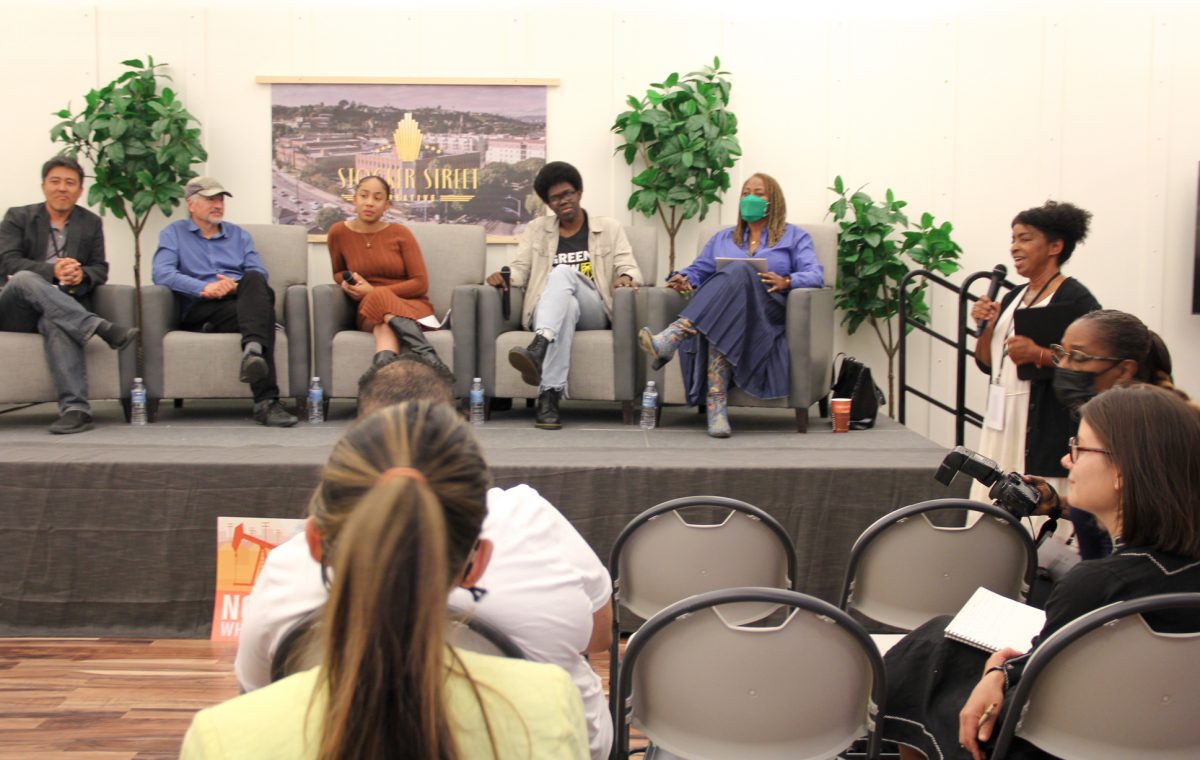 On Friday, April 22nd, the Pan African Film & Arts Festival observed Earth Day with a discussion on the impacts of oil fracking on our public health led by moderator Josiah Edwards, Sunrise Movement Los Angeles and featuring panelist Damon Nagami, Senior Attorney and Director of NRDC's Southern California Ecosystems Project, Veronica Flores, Chief Executive Officer at Community Health Councils, Holly J. Mitchell, Los Angeles County Supervisor 2nd District, David Haake, M.D., Chair of Clean Break Team, Angeles Chapter, Sierra Club, and Kaela Thomas from Black Women for Wellness. The discussion was sponsored by the Sierra Club and NRDC.
Photos by Donna Dymally.