ABOUT PAFF
Since 1992, The Pan African Film and Arts Festival (PAFF) has become the international beacon for the African diaspora film and arts communities.
As the critically acclaimed biggest Black film and arts festival and Black History Month activation in the United States, PAFF attracts filmmakers, artists, and unique craftspeople from over 40 countries and 6 continents to Los Angeles, California, annually, to showcase their pivotal work and talent. Thus, PAFF has become the quintessential global celebration of Pan African cultures.
Annually, PAFF continues to showcase over 190 new high-quality Black films from the U.S., Africa, the Caribbean, South America, Europe, the South Pacific, Canada, and increasingly, Asia.
PAFF hosts some of the most vibrant red carpets filled with Hollywood A-listers and the who's who in the art world. It presents inspiring and informative panels and workshops –– featuring top industry professionals — and showcases rare cinematic gems followed by filmmaker Q & As. PAFF is more than entertainment, it is an Oscar-qualifying festival for animation and live-action films.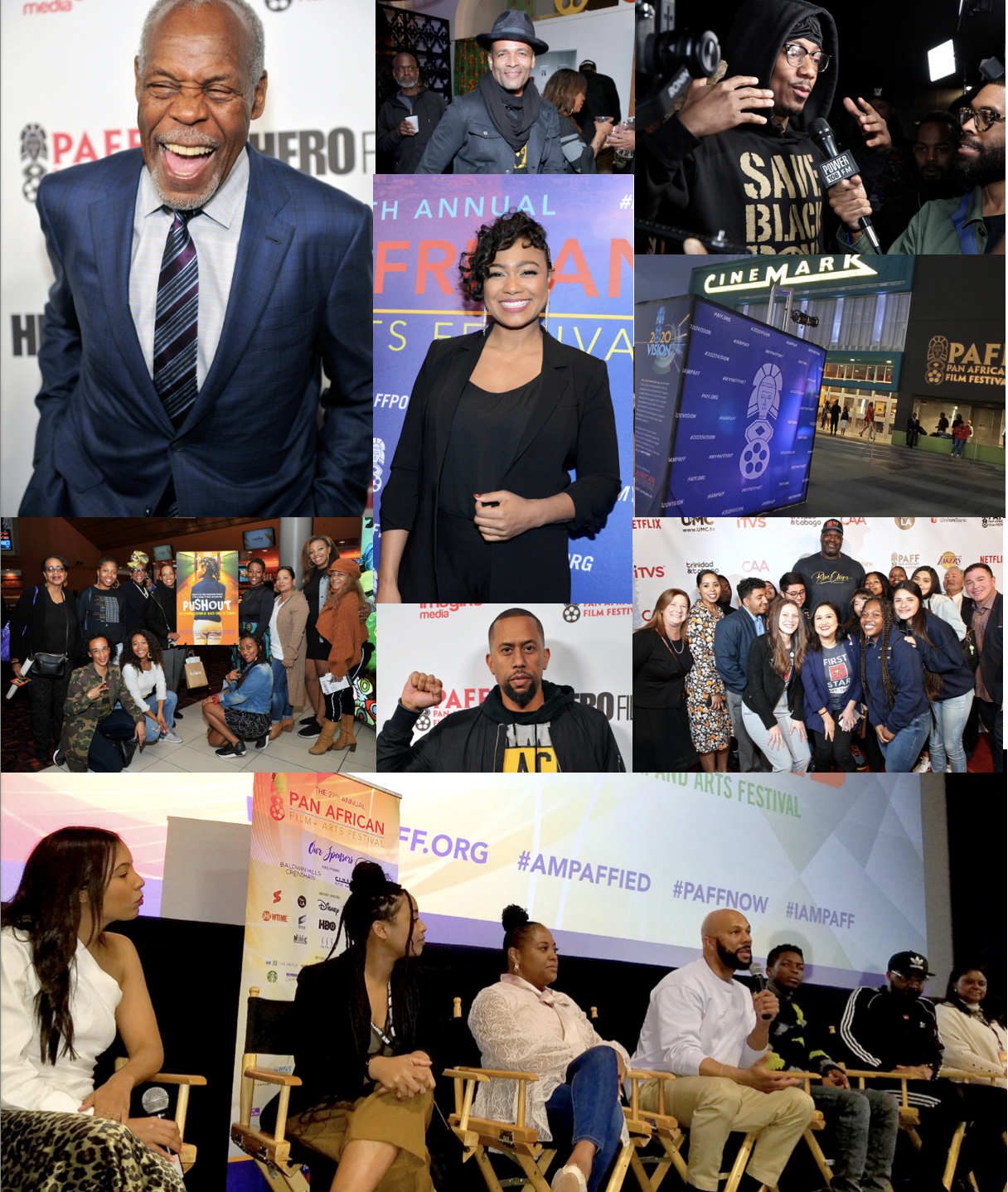 PAFF HISTORY
Established in 1992 by Hollywood veterans Danny Glover (The Color Purple, Lethal Weapon), the late Ja'Net DuBois (Good Times), and Ayuko Babu (Executive Director), the Pan African Film Festival (PAFF) is a 501(c)(3) non-profit organization that has remained dedicated to the promotion of Black stories and images through the exhibition of film, visual art, and other creative expression.
PAFF is the largest and most prestigious Black film festival in the U.S. and attacts local, national, and international audiences. It is also one of America's largest Black History Month events.
THE PAFF OF EVOLUTION
History taught us that times of great challenges are also times of great opportunity––to redefine ourselves and evolve. In February 2020, the world stood still due to the COVID-19 pandemic. Without theaters and venues to explore the beloved medium of film, consumers eagerly welcomed new social platforms and virtual experiences.
PAFF quickly pivoted from 28 years of in-person celebration to
the expansive digital landscape. Using streaming technology, we successfully increased the festival's participation and national footprint to reach a global audience.
PAFF's 30th-year presentation will be a hybrid of in-person screenings and events and virtual.
190+ FILMS
40+ COUNTRIES
26+ LANGUAGES
100,000+
ART SHOW
ATTENDEES
75+
FINE ARTISTS
& CRAFTSPEOPLE
5,000+
STUDENTS
& TEACHERS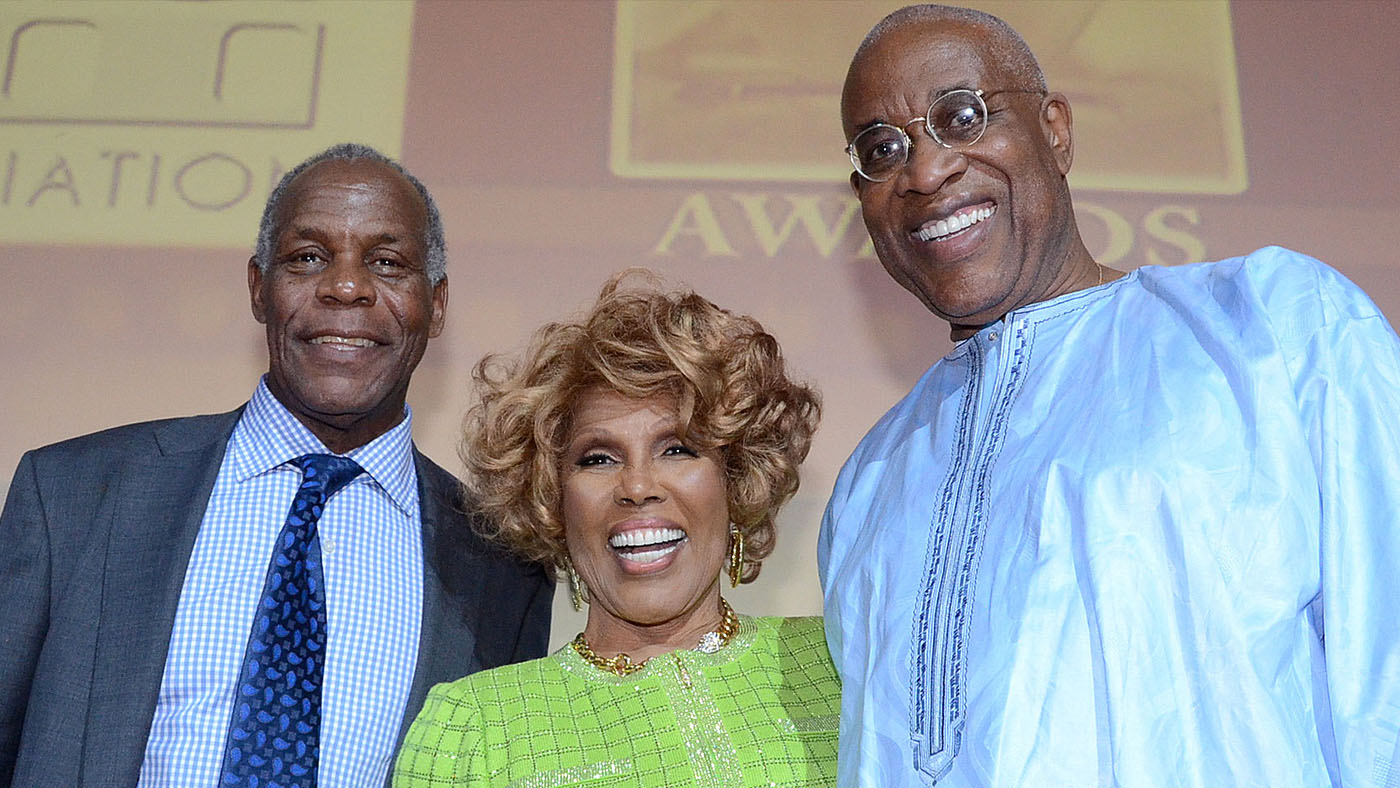 PAFF co-founders actor Danny Glover, actress, singer and composer the late Ja'Net DuBois, and PAFF Executive Director Ayuko Babu.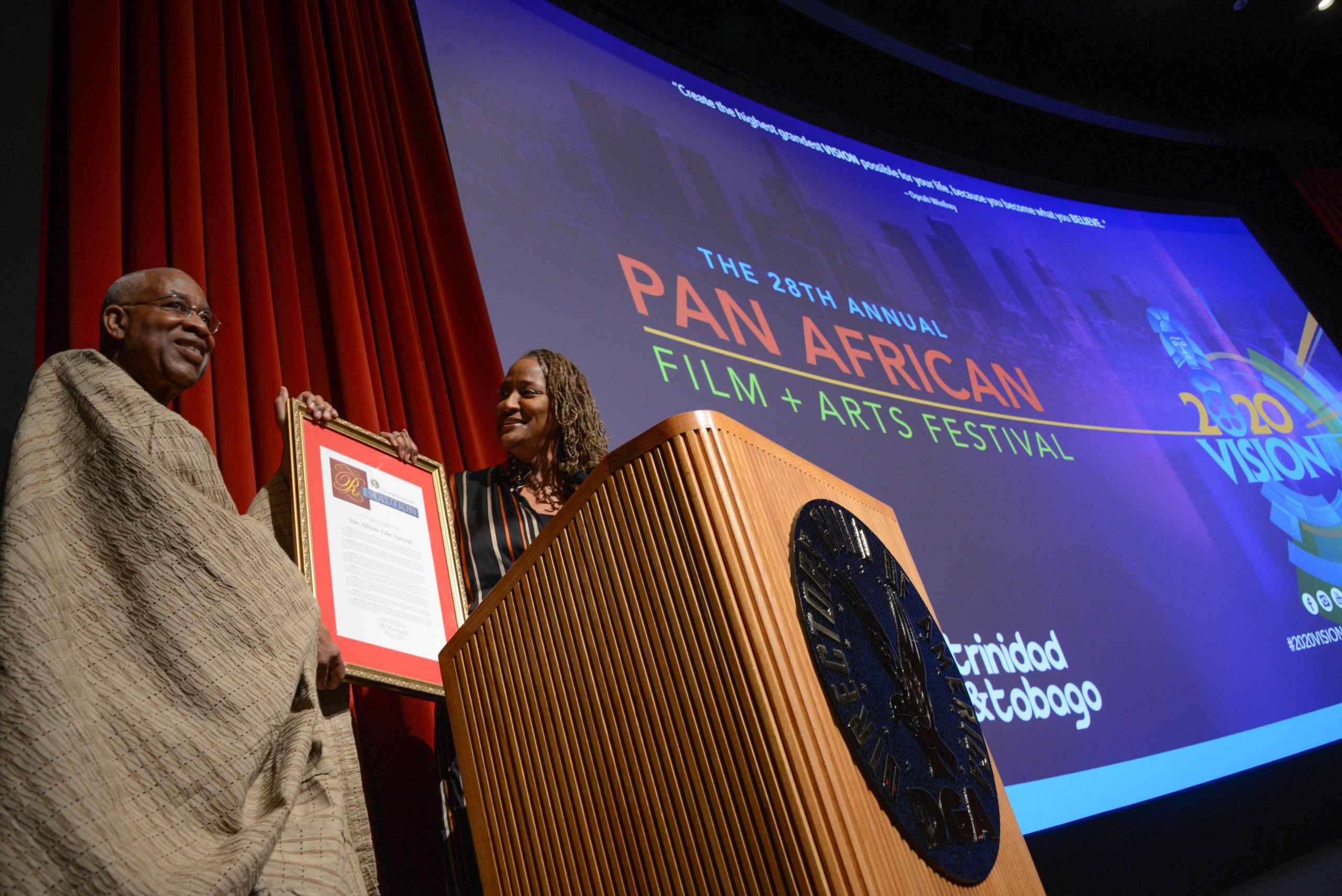 LA County Supervisor Holly J. Mitchell, 2nd District, presents a Proclamation of support to PAFF Executive Director Ayuko Babu at the Directors Guild of America.