Inspired by the legacy of the late Los Angeles-born legendary African American filmmaker, John Singleton, the 'John Singleton embRACE L.A. Short Film Competition' is the result of a partnership between the City of Los Angeles and the Pan African Film Festival under former L.A. City Council President Herb Wesson's embRACE L.A. initiative and is designed to honor Singleton's cinematic legacy while simultaneously celebrating his unapologetic approach to filmmaking. Filmmakers were invited to submit their live-action short narrative scripts and three winners were awarded $20,000 each for the production and completion of a live-action narrative short film. The winning films will premiere during the 30th Annual Pan African Film Festival.
The contest offers filmmakers an unparalleled opportunity to have their work produced and presented by one of the most prestigious Black film festivals in the world.
Executive Producer: Sherri G. Sneed
Winners
1. Jennifer J. Scott and Brandon Hammond for their script Amaru.
2. Chelsea Hicks for her script Contraban.
3. TJ Ali for his script The Lifted.
THE WINNERS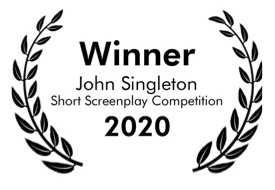 "AMARU"
JENNIFER J. SCOTT & BRANDON HAMMOND
SYNOPSIS
Inspired by the heroic life of Tupac Amaru Shakur, a 19-year-old discovers he is magically impervious to white supremacy.
AMARU is a coming-of-age story about an African-American teenager from South Los Angeles who discovers he has superpowers after injuring two police officers that were brutalizing an unarmed Black man. Amaru and his friends then go on a quest to confirm this rare superpower of Black privilege. As a series of events reveal and strengthen his powers, this once-average teen goes on a journey that improves the lives of his entire community.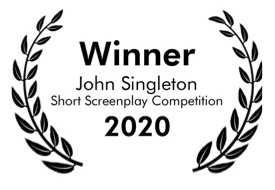 "CONTRABAN"
CHELSEA HICKS
SYNOPSIS
Desperate to maintain Whiteness in a dystopian future, the American government bans BIPOC (Black, Indigenous, and People of Color) citizens from reproducing after they become the majority of the population.
CONTRABAN follows the heart-wrenching story of Essence and Elijah as they go about their everyday lives while navigating the danger of illegally conceiving a child in this society.
On this emotional journey, the intricacies of reproductive rights in this imagined world are explored, while also drawing the connection to today's reproductive discourse. It also highlights the nuances of relationships formed in citizen-repressed societies that usually incite survival-based behavior.
Essence's plight represents a pivotal conversation about two of the most basic human rights that should be afforded to all women: agency over their own bodies and access to safe maternal health care.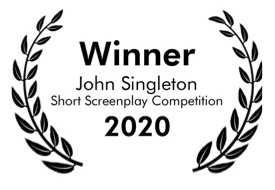 "THE LIFTED"
TJ ALI BOWDEN
SYNOPSIS
THE LIFTED follows two long-time friends, think your favorite aunties, who reluctantly attempt to rescue a young woman they think has just been assaulted in a car share ride. The evening started with gin and juice and a much-needed night out, but for Carol and Sharon the night just got complicated. Carol, the auntie with attitude and a steering wheel lock, decides enough is enough and puts her Prius in drive to follow the car share driver. Sharon, unafraid of several liquor shots, is hesitant of the spontaneous plan to follow a strange car in the middle of the night. When the car-share ride takes a bad turn, the aunties take matters into their own hands in this short, thrilling adventure. This dramedy, action short film is inspired by the cultural awakening to dismantle sexual assault against women.
Emotional, comedic, and action-packed, The Lifted, is a love letter to my mom, aunties, grandmothers and every Black woman who has gone above and beyond for the safety and wellbeing of others. With our vision, we explore the crossroads of ordinary sheroes meets extraordinary vigilantism. Our film aims to shine awareness on the public health crisis of sexual assault and human trafficking happening specifically in car-share rides. Buckle up for a wild ride. Aunties are on the way!