Inspired by the legacy of the late Los Angeles-born legendary African American filmmaker, John Singleton, the 'John Singleton embRACE L.A. Short Film Competition' is the result of a partnership between the City of Los Angeles and the Pan African Film Festival under former L.A. City Council President Herb Wesson's embRACE L.A. initiative and is designed to honor Singleton's cinematic legacy while simultaneously celebrating his unapologetic approach to filmmaking. Filmmakers were invited to submit their live-action short narrative scripts and three winners were awarded $20,000 each for the production and completion of a live-action narrative short film. The winning films will premiere during the 30th Annual Pan African Film Festival.
The contest offers filmmakers an unparalleled opportunity to have their work produced and presented by one of the most prestigious Black film festivals in the world.
Program Director: Sherri Sneed
Winners
1. Jennifer J. Scott and Brandon Hammond for their script Amaru.
2. Chelsea Hicks and Mitchell Brandon Rodgers for their script Contraband.
3. TJ Ali and York Walker for their script The Lifted.
THE WINNERS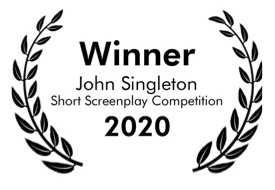 "AMARU"
JENNIFER J. SCOTT & BRANDON HAMMOND
SYNOPSIS
Amaru Parish is a 19-year-old African-American college student living in Los Angeles County with a love for Hip Hop and anime. He especially has an affinity for rapper and activist Tupac Shakur. He and his two childhood best friends Malcolm and Simone live ordinary lives until things take a drastic change when Amaru is involved in a shoot-out with two white police officers. One evening while traveling in Malcolm's affluent Sherman Oaks neighborhood, Amaru happens upon the police officers brutalizing an unarmed Black man. When the officers notice Amaru recording they turn their attack towards him, which leads to Amaru surprisingly overpowering them and shooting them with their own gun. This act of bravery sets off a mystical chain of events that find Amaru untouchable. After the shooting, Malcolm notices that Amaru appears to be resistant to the normal ills that usually oppress African-Americans. These occurrences lead Malcolm to believe that Amaru is impervious to white supremacy. Amaru and his friends go on a quest to confirm this rare superpower of Black privilege, all while trying to get acquitted by an all-White jury in the trial for the police shooting.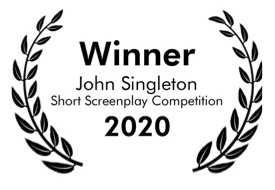 "CONTRABAND"
CHELSEA HICKS
SYNOPSIS
Contraban takes place in a dystopian future where Black, Indigenous, and People of Color (BIPOC) citizens have become the majority of the population in America. As a response, the government has imposed a nationwide ban on BIPOC reproduction until the population reflects those communities as the minority once.  We follow the heart-wrenching story of a Black woman and her husband as they go about their everyday lives while navigating the danger of illegally conceiving a child in this society. On this emotional journey, the film audience is shown the intricacies of reproductive rights in this imagined world, while also drawing the connection to today's reproductive discourse. It also highlights the nuances of relationships formed in citizen-repressed societies that usually incite survival-based behavior. The main character's plight represents a pivotal conversation about two of the most basic human rights that should be afforded to all women: agency over their own bodies and access to safe maternal health care. Contraban, the movie, underscores themes of privilege & power!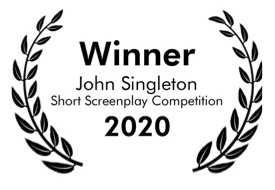 "THE LIFTED"
TJ ALI BOWDEN
SYNOPSIS
The Lifted is a comedy, action short film in which two middle-aged long-time friends, imagine your favorite Aunties, bond and clash after a wild night out where they ambitiously attempt to rescue a young woman they believe to be kidnapped and assaulted in a car share ride LUBER.
Emotional, comedic, and action-packed, The Lifted, is a love letter to my mom, aunties, grandmothers and every Black woman who has gone above and beyond for the safety, and wellbeing of others. With our vision, storytelling and action, we will explore the crossroads of ordinary sheroes mets extraordinary vigilantism. Even more importantly, the public health crisis of sexual assault and human trafficking kidnapping taking place all around us in our patriarchal society. Buckle up for a wild ride. Aunties are on the way!