ARTFEST
The PAFF ArtFEST features over 100 established and emerging fine artists and quality craftspeople from all over the world. With an artistic aesthetic that is rooted in Africa and its Diaspora, featured artists present their creative works using oil on canvas, watercolor and pastels, acrylic paper, glass, ceramics, metal, cloth, plastic, wax, wire, leather, and stone. In addition to fine art and one-of-a-kind crafts, the ARTFEST also features the best in designer and traditional fashions, jewelry, home decor, fashion accessories and so much more!
Representing the perfect mix of both art and culture, the PAFF ArtFEST brings out over 100K+ visitors from all over Los Angeles, across the country, and around the world. It is an experience in and of itself that guarantees something for every taste and every budget.
PAFF & IKEA PRESENT: ALL ARTISTS HAVE A SEAT AT THE TABLE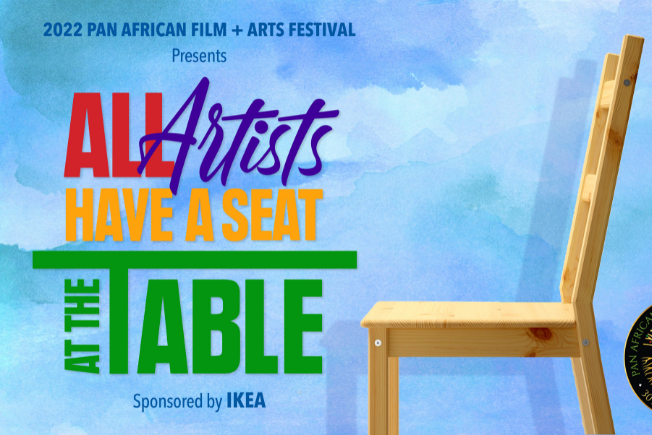 This year PAFF is proud to collaborate with IKEA on the "ALL ARTISTS HAVE A SEAT AT THE TABLE" campaign.
Los Angeles area IKEA stores gave five world-renowned Black PAFF artists an INGO table and four IVAR chairs to transform into fine art. Each created a unique piece of art in their own style around the theme of PAFF Roots – Embrace the PAFF, Enjoy the Present, and Create the Future.
The PAFF ArtFEST takes place at the Baldwin Hills Crenshaw Plaza.
The PAFF ARTFEST is sponsored in part by grants from The Los Angeles County Arts Commission and the Los Angeles Department of Cultural Affairs.