PAFF Institute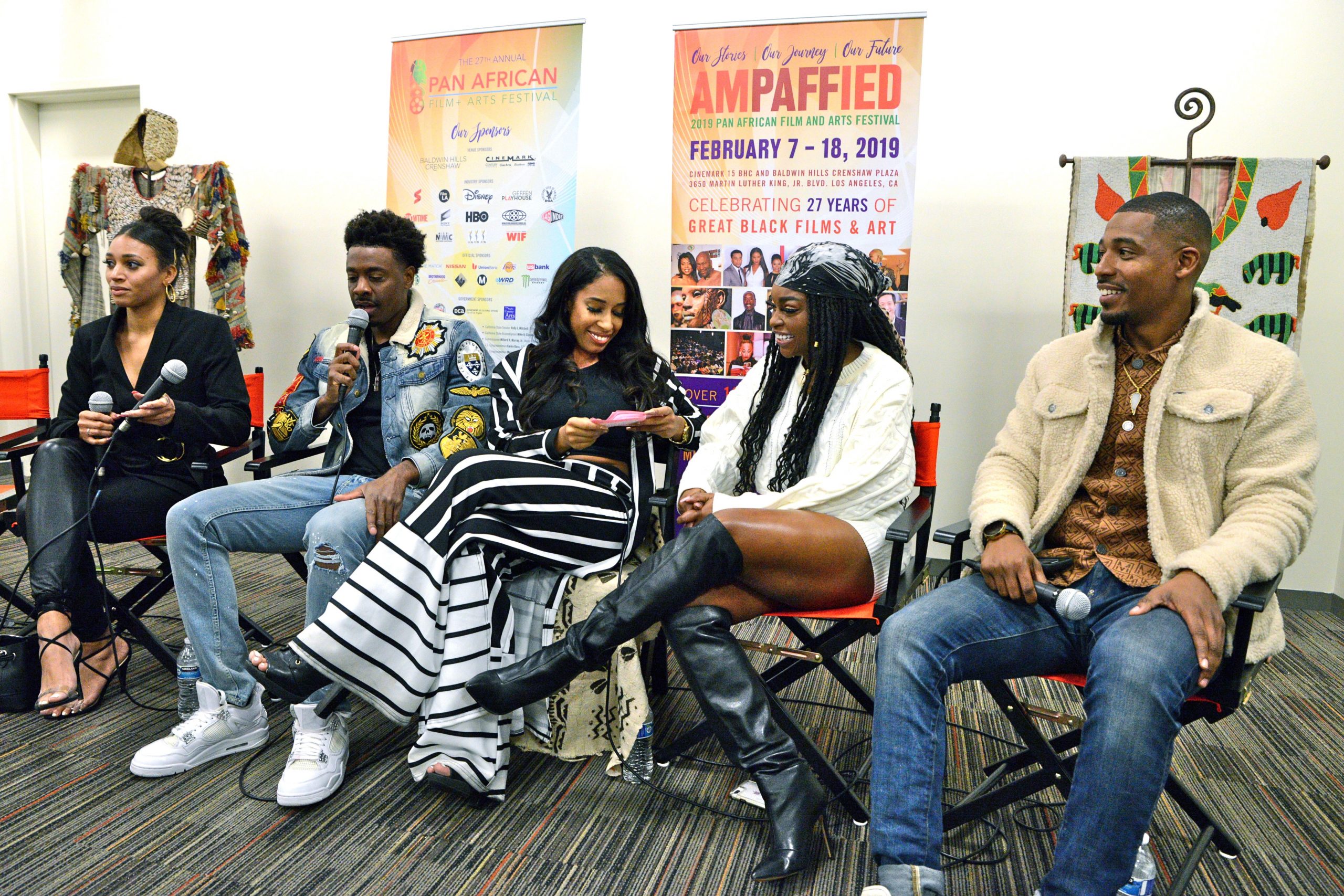 The PAFF Institute
As one of the many exciting programs of the Pan African Film and Arts Festival, the PAFF Institute serves as a platform to amplify the voices of industry powerhouses, community influencers, sports figures, cultural icons, thought leaders and disruptors who seek to educate, inspire and empower those who desire personal and professional elevation. The PAFF Institute makes necessary conversations happen... and when these conversations happen, you definitely want to be in the building!
Where Do We Go from Here: Chaos or Community? - A powerful group of change-makers across multiple generations come together to discuss today's Black Lives Matter Movement in the context of the struggle for Black Liberation. Panelists include activist and professor Angela Y. Davis, historian and scholar Dr. Gerald Horne, Black Lives Matter activist Dr. Melina Abdullah, and political strategist and journalist Jasmyne A. Cannick. The conversation is moderated by Pan African Film Festival co-founder Ayuko Babu.
---
This panel is designed to equip parents of young Black & Brown talent just starting out with the tools and information pivotal to their success as they try to navigate the entertainment industry. Learn best practices, tips, tools, resources as well as pitfalls to avoid. Panelists include a Talent Agent, Acting Coach, successful Mom-ager & Son, and a Casting Director.
---
Join Moderator Michelle Mitchell, and panelist, Dr. Mehret Mandefro, Lacey Schwartz Delgado, Wesley Armstrong, and James Bland. On Demand at PAFF.org or facebook.com/paffnow. Created by a passionate team of Black employees at Facebook, We The Culture is elevating Black creators to share their vision with the world, spark community and empower them to build successful, entertaining and sustainable networks across Facebook and Instagram. Stay tuned for upcoming dates and follow @WeTheCulture. YOU DON'T WANT TO MISS IT. #WeTheCulture #iamPAFF
---
Showtime Presents 'Inside THE CHI Writers' Room' - Get an inside look into The Chi's Writers Room. Features panelists Justin Hillian, Showrunner, Writer, and Executive Producer, Jewel Coronel, Writer and Co-Executive Producer, Resheida Brady, Writer and Supervising Producer, and James Rogers III, Writer and Executive Story Editor.
---
A thematic presentation encompassing Black History Month, Women's History Month & Mental health,
addressing the social justice issues that impact the mental health of Black & Immigrant women including
(anti-blackness, criminalization & law enforcement, health care system inequities, separations from
family and language access issues (re: schooling, vaccinations).
---
Join Women of Color Unite as we discuss the highs and lows of the intersection of Women of Color in
Film, the Women of Color run media and entertainment organizations that support them and the
infrastructure that tries to erase us.
---
Black creatives are bringing a dynamic, vibrant energy to our media and the world is watching. But behind
the scenes, the question remains: is the progress of people of color in this industry real? And how do we
make sure that it's sustainable? Join us for a candid conversation with some of the incredible black
women working to change minds and change the game.
---