Thursday, the renowned PAFF Artfest made its triumphant return to the Baldwin Hills Crenshaw Plaza after a two-year absence due to the pandemic.
The PAFF ArtFEST features over 100 established and emerging fine artists and quality craftspeople from all over the world. With an artistic aesthetic rooted in Africa and its Diaspora, featured artists present their creative works using oil on canvas, watercolor and pastels, acrylic paper, glass, ceramics, metal, cloth, plastic, wax, wire, leather, and stone. 
In addition to fine art and one-of-a-kind crafts, the ARTFEST also features the best in designer and traditional fashions, jewelry, home decor, fashion accessories, and so much more!
Representing the perfect mix of both art and culture, the PAFF ArtFEST brings out over 100K+ visitors from all over Los Angeles, across the country, and worldwide. It is an experience in and of itself that guarantees something for every taste and every budget.
Featured Artists
Each year PAFF celebrates and highlights a featured artist. For our 30th Anniversary, we are excited to feature seven artists and their works during the ArtFEST.
This year's featured artists are: Synthia Saint James, Charles Bibbs, Aziz. Bernard Stanley Hoyes, Nathaniel Bustion, and Odell.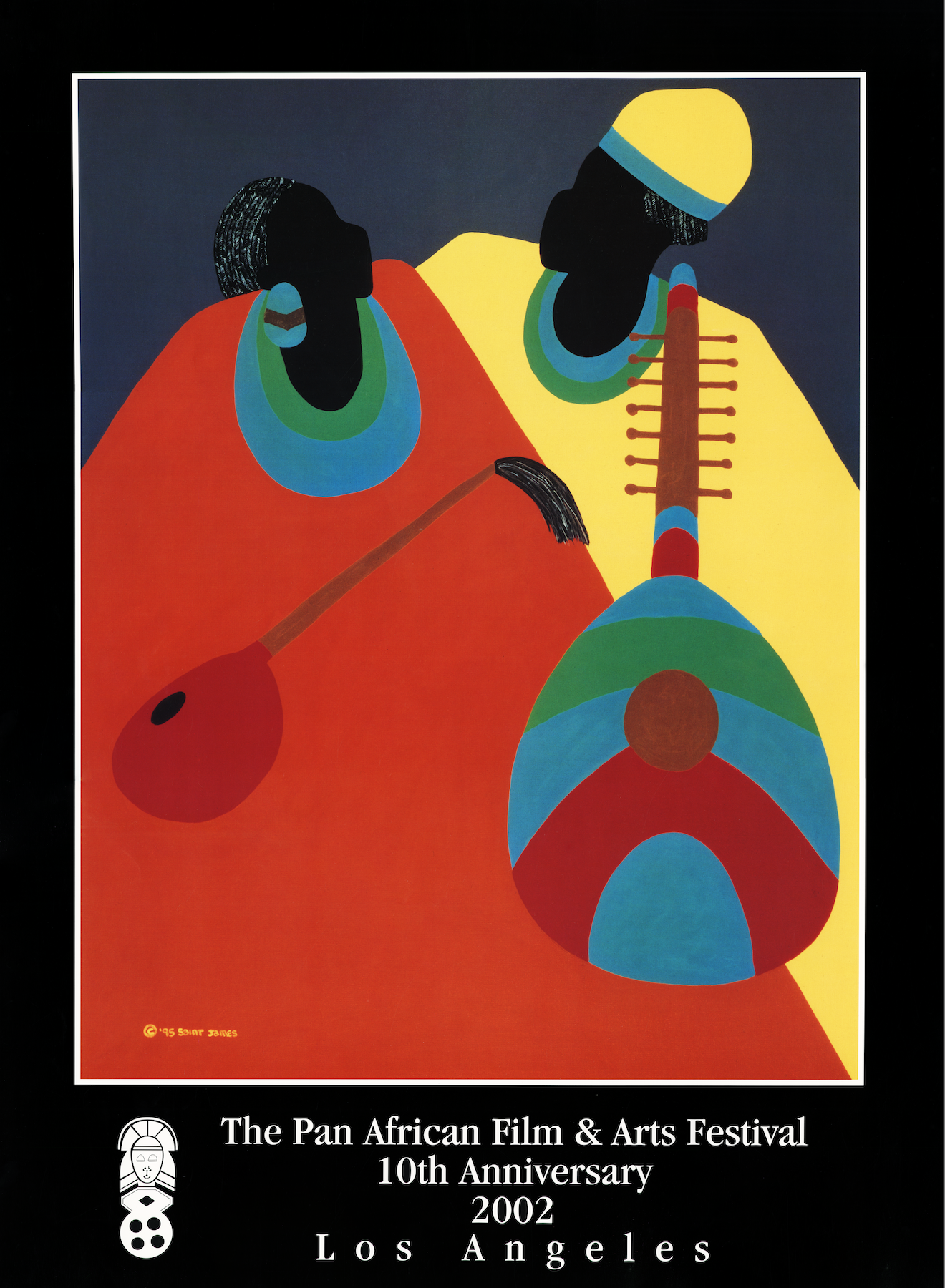 PAFF x IKEA Collab
This year PAFF is proud to collaborate with IKEA on the "ALL ARTISTS HAVE A SEAT AT THE TABLE" campaign.
Los Angeles area IKEA stores gave five world-renowned Black PAFF artists an INGO table and four IVAR chairs to transform into fine art. Each created a unique piece of art in their own style around this year's PAFF theme–Roots: Embrace the PAFF, Enjoy the Present, and Create the Future.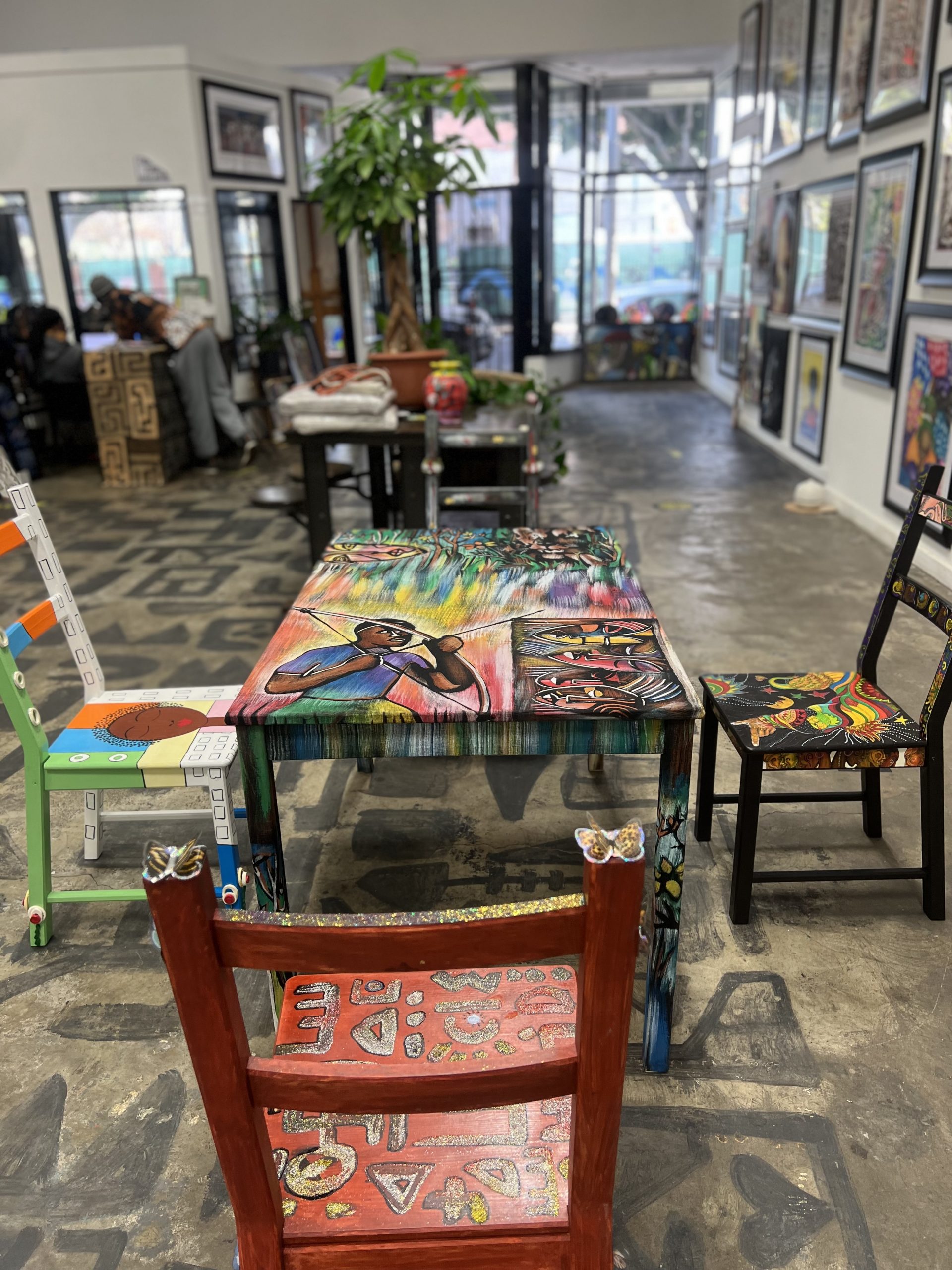 Fashion Show
The annual PAFF Fashion Show will take place Sunday, April 30th at 3 p.m. on the 2nd level bridge.  
Produced by Christopher Wayne Usher, join the PAFF wearable art artists for a "tour de force" in high fashion with an Afro-touch.
How to Attend
Experience the PAFF ArtFEST through May 1st at the Baldwin Hills Crenshaw Plaza (3650 Martin Luther King Jr. Blvd.) Monday through Saturday between 10 a.m. and 9 p.m. and Sunday from 11 a.m. to 7 p.m.
The PAFF ArtFEST is curated by Allohn Agbenya, one of the most sought-after artists specializing in hand-dyed, hand-crafted wearable art for men and women.
The PAFF ArtFEST is sponsored in part by grants from The Los Angeles County Arts Commission and the Los Angeles Department of Cultural Affairs.